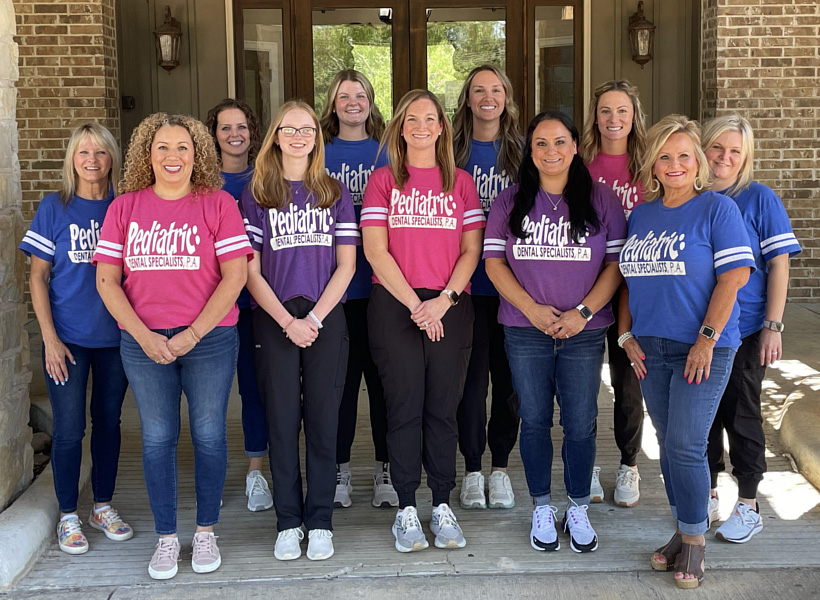 Meet Us
Pediatric Dental Specialists is committed to the overall health and well-being of children, with a special emphasis on providing excellent dental care and education. We strive to create positive experiences in a loving environment by building relationships with our patient families and team members.
Meet Dr. Meredith Munal
Meet The Team


What Patients are saying
My daughter has had several bad experiences with different dentists. We have tried several and her anxiety always gets the best of her. Today she had her first "get to know you" visit. The staff is amazing! They were able to get her into the chair and let them look at her teeth with no screaming or crying! This is such a big deal for us!!! She is so excited for her next visit!
V. Moore
Every single person involved in my child's visit today was absolutely amazing! Thank you for making him so comfortable and excited about the dentist. Makes mommy happy.
A. Welch
Wonderful experience from calling to make appointment, check-in, consultation and check out. Will be bringing our other kids and referring another family.
Tammy S.
Welcome to
Pediatric
Dental Specialists
Dr. Meredith Munal and the team at Pediatric Dental Specialists are passionate about caring for infants, children, teens, and people with special healthcare needs. We believe that every child deserves a healthy smile.
We are proud to offer a wide array of dental services that are designed to help your child grow up with the best possible oral health. Learn more about:
For more information about how we can create a healthy, amazing smile for your child, please contact our office. Our team looks forward to helping you and your child develop and strive for optimal oral health in a positive, compassionate, and child-centered environment!