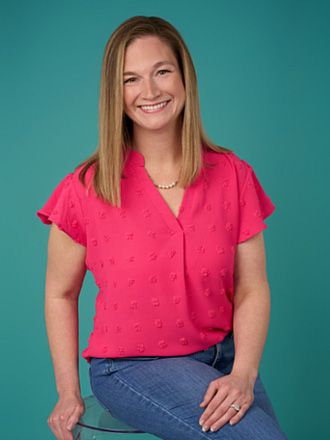 Our practice is committed to providing you and your family with safe, gentle, high-quality dental care. We understand that your child may feel anxious about visiting the dentist. We are sensitive to children's needs and it is our goal to make your child feel comfortable visiting our practice while providing the best care possible.
Your first visit is all about your child — their comfort, happiness, and health.
Establishing a "Dental Home" for your child no later than 1 year of age is recommended. Children who have a dental home are more likely to receive appropriate preventive and routine oral health care. The Dental Home is intended to provide a place other than the Emergency Room for parents.
Under 3 Years of Age
The goal of this visit is to provide you with the knowledge and foundation to make decisions about your child's current condition, as well as assist you in helping him or her understand the importance and benefits of optimal health. At this visit, our highly trained team will discuss any concerns or other dental issues you may have for your child. In addition we will evaluate dietary and preventive habits and provide information about optimal oral health. While resting in your arms or lap, our doctors will perform an intra and extra-oral exam. Cleaning, flossing, and fluoride treatment may or may not be performed dependent upon your child's dental development, dental condition, and how (s)he interacts with our team. Subsequent visits will continue to occur in this manner until we see that your child is ready for the "Big Kids" room.
3 Years and Older
By the age of 3, most children are ready for a visit in the "Big Kids" area! We encourage you to let our friendly staff assist your child with their visit while you wait in our relaxing reception area. What we accomplish at this visit will be dependent on what information we receive from you, how your child interacts with our team, and what we discover during our exam. Usually this visit includes taking any necessary radiographs (x-rays), removal of plaque and tartar, polishing with our "tickly" toothbrush or regular hand held toothbrush, flossing, application of fluoride, and age appropriate education about ways to improve your child's oral hygiene. Dr. Meredith will perform a thorough examination assessing the health of your child's, gums, teeth and bite. Afterwards, we will discuss our findings and recommendations with you, as well as providing you with information about optimal oral hygiene and dietary considerations related to your child's visit.
Can I accompany my child for their visit in the "Big Kid" area?
Our goal is for your child to have the most positive and successful dental visit possible. Much like a child typically behaves better at school for their teacher, we often find that the appointment is more successful without parental presence. Children can pick up on the fear and anxiety that the parent may feel themselves about dentistry. However, we know that each child is different and this may not always be the case. We welcome you to accompany your child if necessary, but appreciate you trusting our well-trained staff to do what we do best if possible. We promise to come and get you if we need your help!
Regular checkups are an important part of maintaining a healthy smile!
The American Dental Association recommends that children visit the dentist every six months for regular checkups and routine teeth cleanings to keep their teeth and gums healthy.