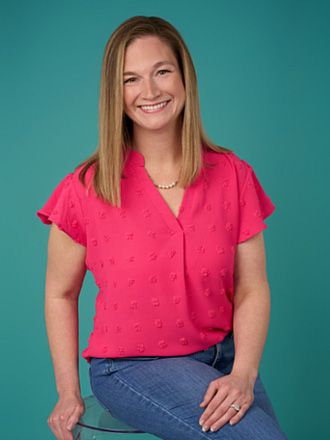 Pediatric Hospital Dentistry
If your child cannot receive dental care in a traditional dental office, our practice offers gentle and effective dental care to infants, children, and adolescents in the nurturing environment of our local hospital, Baylor Scott & White. As a pediatric dentist in the area to offer this unique service, Dr. Meredith has the distinctive ability to understand the specific needs of children who need dental care but cannot cooperate for safe dental treatment. Through hospital dentistry, you can eliminate the struggles and trauma that can lead to a lifetime fear of dental treatment for your child.
Is hospital dentistry right for my child?
Pediatric hospital dentistry services are ideal for:
Physically, emotionally, or developmentally challenged children who are unable to hold still for dental treatment
Children that have a severe gag reflex
Children with complex medical conditions that make it unsafe to receive dental care in an office situation
Children who have allergies to local anesthetics or experience difficulty achieving numbness
For these situations, the use of general anesthesia may be the best option for your family.
General Anesthesia
General anesthesia will put your child into a deep sleep. He or she will be unable to feel pain or move around. General anesthesia for dental procedures can be provided by an anesthesiologist or dental anesthesiologist. These professionals are trained to deliver medication, monitor your child during the procedure, and handle any complications that may occur.
Preparing For Surgery
A History and Physical ("H&P") is required by the hospital to help them get to know your child and their health status in order to ensure their safety. You will be required to schedule a visit with your child's pediatrician in a very specific window of time prior to the surgery date. The required form must be filled out by your child's pediatrician and returned to us by the deadline or we may not be able to proceed with your child's dental surgery. Non-compliance may also result in dismissal from the practice.
Click here to download our History and Physical Form (PDF)
Before Surgery
Follow the guidelines given to you by the hospital regarding food and fluid intake before and after the procedure. Discuss the procedure with your child using simple terms that he or she can understand. Let your child rest quietly at home after the procedure. He or she will probably be ready to resume their normal schedule the next day.
NO food or drink after midnight on the scheduled surgery day.
If your child becomes ill in the weeks prior to the scheduled surgery date, please contact our office as soon as possible so that we can determine the best course of action.
After Surgery
As soon as dental treatment is completed, Dr. Meredith will come and speak with you in detail about the care provided as well as instructions for later. The nurses will then take you to be with your child as soon as they are transported to the recovery area. Children can often be irritable after anesthesia, but will most likely not remember anything about the procedure. We recommend having your child start with clear liquids and build to solid foods to minimize nausea. Over the counter pain medications (Tylenol/Motrin) may be given if needed for any discomfort. A nose bleed or sore throat may occur due to the breathing tube that was in place.
If you have any concerns about your child's condition after anesthesia, call our office emergency line immediately.